Responsible Purchasing Network (RPN) is an international network of buyers dedicated to socially responsible and environmentally sustainable purchasing. Our membership program and consulting services provide institutional purchasers with cutting edge procurement tools and resources designed to save money, conserve resources, reduce waste, and improve efficiency.
To learn about membership benefits and consulting services, please click here.
Subscribe to our email lists to stay in touch with RPN news and new responsible purchasing resources.
---
RPN Highlights
RPN and USDN Win SPLC Award for Playbook for Cities

RPN and the Urban Sustainability Directors Network (USDN) were jointly awarded the Leadership Award for Public Interest Advocacy at the Sustainable Purchasing Leadership Council's 2017 Annual Summit. The award was for their collaboration on the Sustainable Procurement Playbook for Cities, a 200-page resource that is helping cities, counties, and other local governments develop and implement more effective sustainable purchasing programs. The project also received an Outstanding Case Study Award. MORE

City of San Francisco Wins SPLC Award for Rechargeable Batteries Report

The City of San Francisco won an Outstanding Case Study Award at the Sustainable Purchasing Leadership Council's 2017 annual summit for Charging Ahead: How To Find Powerful Rechargeable Batteries That Go On…And On. The report was authored by RPN, and reviewed the latest technologies and the most important performance indicators for rechargeable batteries. MORE

Green Cleaning Webinar Slides Now Available

View the slides for RPN's webinar Learning to Clean With Safer Chemicals: How Baltimore City Public Schools is Developing a Districtwide Green Cleaning Program, which was held on May 3, 2017. Learn about how Baltimore City Public Schools (BCPS) — with RPN's help — has been creating a green cleaning program for nearly 180 school buildings. MORE

RPN and FOE Release Bee-Friendly Purchasing Report

RPN and FOE's report Buyers Bee-ware: Municipal Purchasers' Guide to Protecting Pollinators outlines how government agencies and institutions can change their purchasing policies and practice to protect honey bees and other pollinators. MORE
---
News
SPLC Announce Sustainable Purchasing Leadership Award Winners

On May 9, 2017, the Sustainable Purchasing Leadership Council (SPLC) recognized 10 organizations and one individual for their leadership in the sustainable purchasing movement, including RPN and many RPN members. The State of New York received the Leadership Award for Overall Sustainable Purchasing Program and the State of California received the Leadership Award for a Special Sustainable Purchasing Initiative. The Commonwealth of Massachusetts; King County, Washington; Multnomah County, Oregon; and more won Outstanding Case Study Awards. MORE
---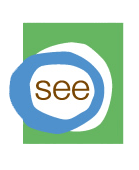 RPN is a project of Social and Environmental Entrepreneurs (SEE)